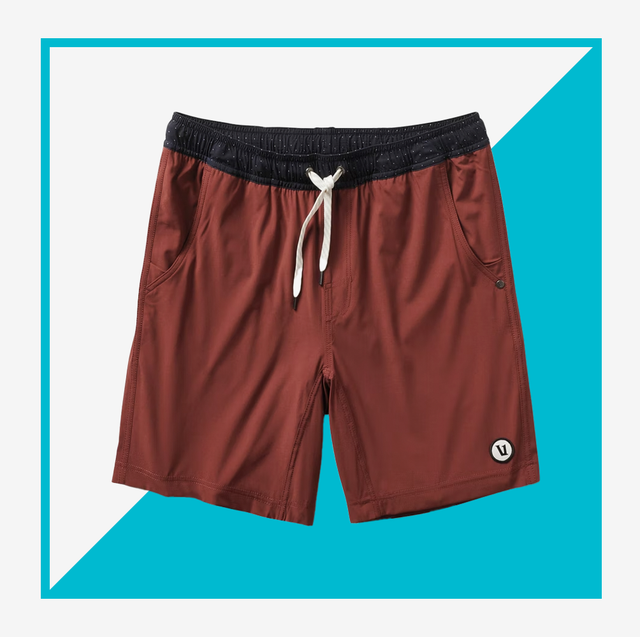 Courtesy of Retailer
IT WASN'T long ago that people only wore athletic shorts in a gym setting, but over the past couple of decades the garment has slowly transitioned into acceptable everyday wear. Today's athletic shorts are made to be worn as much casually as they are for working out, all-the-while still upholding high levels of performance.
The best athletic shorts below have been curated to reflect all the different types of scenarios one could find themselves in. Need a pair of new pair for long distance running? How about shorts for playing pick-up basketball? Whatever hunt you're on, you'll be comfortable knowing your next favorite pair of athletic shorts are only a few steps away from arriving on your doorstep.
Best Moisture-Wicking Shirts | Best Workout Clothes for Men | Best Workout Clothes on Amazon | Best Gym Shorts | Best Running Shorts
What to Look for
Length: Pay close attention to the inseam length when picking out a pair of athletic shorts. If you're planning to wear them for running, you'll want something on the shorter side (think 5-inch inseam or less), so there isn't excess material getting in the way of your strides. For lifting, opt for something longer so you have coverage between your leg and the bench or barbell. A 7-inch inseam is a happy medium if you do a little bit of everything.
Material: There are so many different types of material blends that are being created for athletic shorts. Now, the standard for a good pair of shorts seems to start with premium features like 4-way stretch, water-resistance, odor resistance and moisture-wicking capabilties. Quality athletic shorts are lightweight and breathable too—with many brands going to extra mile to create their own synthetic fabrics or add in their own unique liners. But we also cannot forget to recognize a good ol' fashioned pair of cotton shorts, a material that's forever a reliable go-to.
Pockets: Pockets can make or break any pair of shorts or pants, but especially athletic shorts. Most of us work out with our smartphone nowadays, but regular side pockets won't keep it secure when you're doing high-impact workouts with lots of movement. Look for zippered pockets that are big enough to hold the essentials like your phone and keys. Or, the holy grail pocket, a liner pouch that will keep your phone securely in place.
Below, secure the styles that speak to you the most and wear them all year long!
Best Running Short
Tracksmith
Falmouth Shorts
Amazon's Choice
COOFANDY
2 Pack Gym Workout Shorts
Best 5-Inch Inseam
lululemon
Pace Breaker Lined
Best 7-Inch Inseam
Vuori
Kore Short
Best 9-Inch Inseam
Rhone
Mako Short
Best New Athletic Short
Chubbies
Perforated Ultimate Training Shorts
Best Cotton Short
Reigning Champ
Midweight Terry Sweatshort
Best for Training
Ten Thousand
Interval Short
Best Luxe Short
Satisfy Running
Space‑O Distance Shorts
Best for Hiking
On Running
Explorer Shorts
Best for Basketball
Jordan
Dri-FIT Diamond Shorts
Best Budget Pick
Athletic Works
Active Mesh Shorts
John Thompson
Gear and Commerce Editor
John Thompson is the Gear and Commerce Editor at Men's Health, where he covers fashion, grooming, gear, and technology.
Heath Owens
Senior Commerce Editor
Heath Owens is a Senior Commerce Editor at Hearst Magazines, where he covers home, fashion, tech and gifts for Good Housekeeping, House Beautiful, Esquire, Delish, Men's Health, and more.