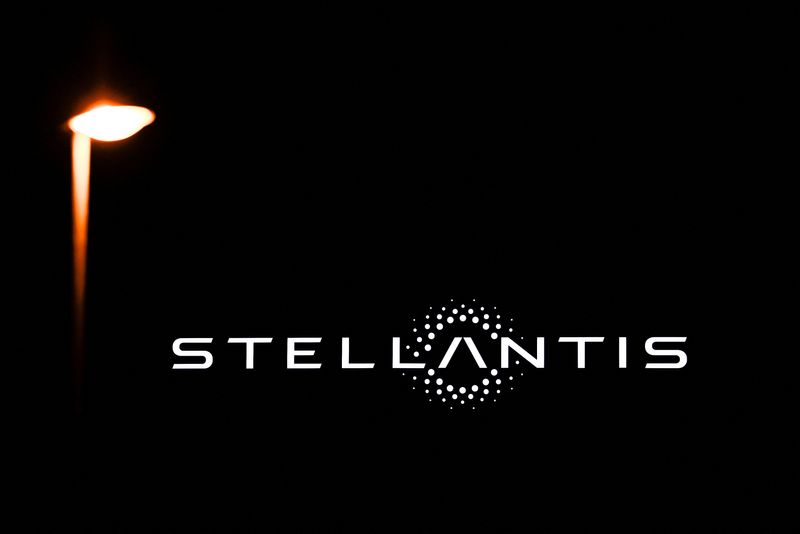 © Reuters. FILE PHOTO: The logo of Stellantis is seen on a company's building in Velizy-Villacoublay near Paris, France, February 23, 2022. REUTERS/Gonzalo Fuentes

By Gilles Guillaume
PARIS (Reuters) – Stellantis will ultimately cut about one in five retail outlets in France, the automaker said on Wednesday, as it seeks to restructure its distribution network to reduce costs and prepare for the era of electric cars.
The Franco-Italian group, whose brands include Peugeot (OTC:), Citroen and Fiat, is racing to gain more flexibility in its sales network to adapt to new trends and customer demands as cars are becoming increasingly electrified and software-driven.
"We will have fewer physical sites", said Guillaume Couzy, Stellantis country manager for France, but added there would be "just as much or even more" contact between the company's brands and potential buyers.
The company's future outlets will be more multi-brand, he added, so customers will find a broader offer at each dealership among the eight brands Stellantis markets in Europe.
The company's plans for reorganising its business relations with dealerships, branded the "New Retailer Model", is currently in the final stages of discussions between the parties involved.
France's new car sales fell by nearly 8% in 2022, with the slight improvement seen since the summer unexpectedly fizzling out in December.
(This story has been corrected to change the word to 'cut' from 'shut' in headline, lead)