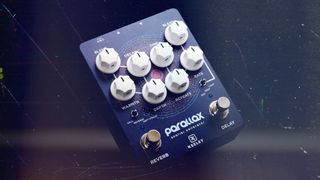 (Image credit: Keeley Electronics)

Keeley Electronics has unveiled the Parallax Spatial Generator, the company's latest pedal focused on shoegaze and ambient guitar tones.
The Parallax teams elements of two existing Keeley pedals – the Caverns' delay and the shoegaze-inspired reverbs of the Realizer – for one do-all ambience machine.
Delay-wise, the pedal is voiced to emulate old-school magnetic drum tape-style delays, complete with a three-way switch for modulation.
Time, Blend, Repeats and Rate controls adjust the delays, and, of course, it oscillates like a champ.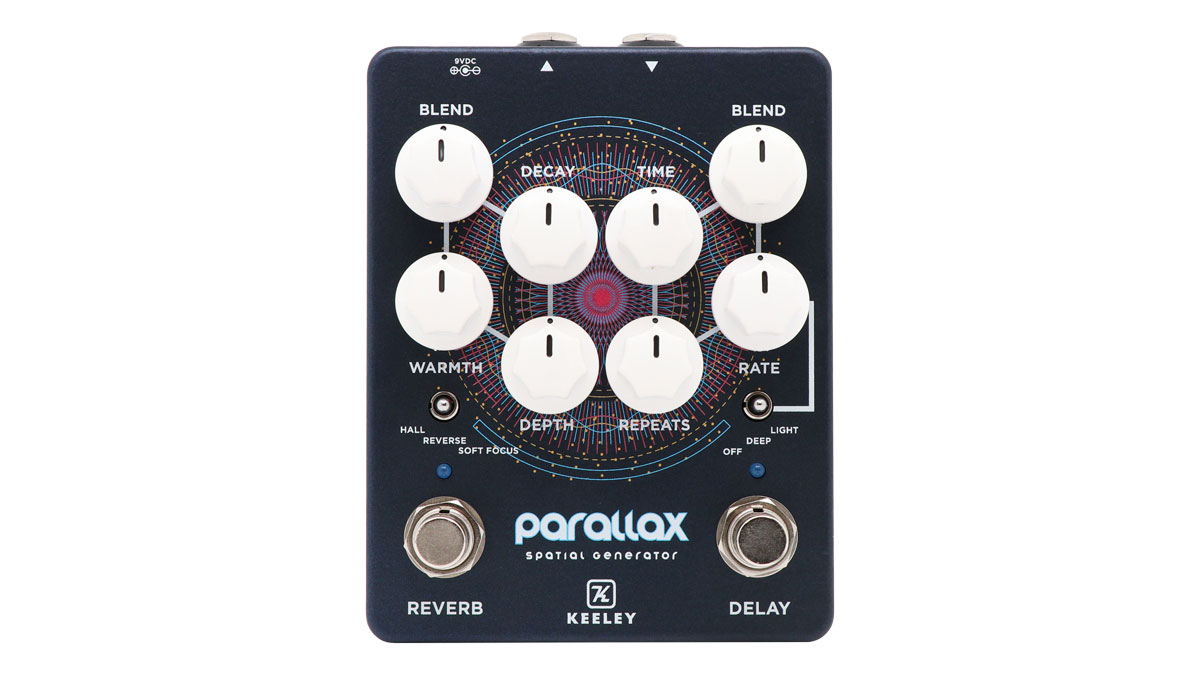 On the reverb side, there's a trio of ambient-targeted options: Soft Focus, inspired by the Yamaha FX500; reverse reverb based on the cult classic Yamaha SPX90 and Alesis Midiverb II rack units; and a hall reverb with adjustable octave-up shimmer.
'verbs are tweaked via Blend, Decay, Warmth and Depth knobs, the latter of which adjusts shimmer level on the hall mode.
As is typical with Keeley's exacting builds, the Parallax boasts 100 percent analog dry signal, plus remote control TRS jacks for use with pedal switchers, as well as mono true bypass and trails switching for delay, reverb or both.
The Parallax Spatial Generator is available now for $219, and just 500 units will be produced. Head over to Robert Keeley (opens in new tab) for more.
There's something in the pedal company water at the moment, as we've seen the launch of several shoegaze-friendly reverb pedals over the past six months from Walrus Audio and Catalinbread.
Keeley, of course, has form in this arena, with the My-Bloody-Valentine-in-a-box Loomer in particular nailing the remit, so we look forward to seeing how the Parallax stacks up…
Thank you for reading 5 articles this month*
Join now for unlimited access
US pricing $3.99 per month or $39.00 per year
UK pricing £2.99 per month or £29.00 per year 
Europe pricing €3.49 per month or €34.00 per year
*Read 5 free articles per month without a subscription
Join now for unlimited access
Prices from £2.99/$3.99/€3.49