Lifetime on Saturday will air a movie about husband-killer Nancy Crampton Brophy, an Oregon woman who authored an essay called "How to Murder Your Husband" before she committed the crime herself.
The movie tiled "How to Murder Your Husband: The Nancy Brophy Story" starring Cybill Shepherd and Steve Guttenberg follows the real-life story of Crampton Brophy, 71, shot her chef husband Daniel Brophy, 63, in the back at his teaching job at the now-defunct Oregon Culinary Institute (OCI) with a 9mm handgun in 2018.
A jury found Crampton Brophy guilty of second-degree murder in May 2022 at the end of a seven-week trial. She was initially charged in 2018, but her trial was delayed due to COVID-19.
Crampton Brophy's infamous essay lists five reasons to kill one's husband, which finances being the No. 1 reason. 
'HOW TO MURDER YOUR HUSBAND' AUTHOR NANCY CRAMPTON BROPHY GETS LIFE IN PRISON FOR MURDERING HUSBAND IN OREGON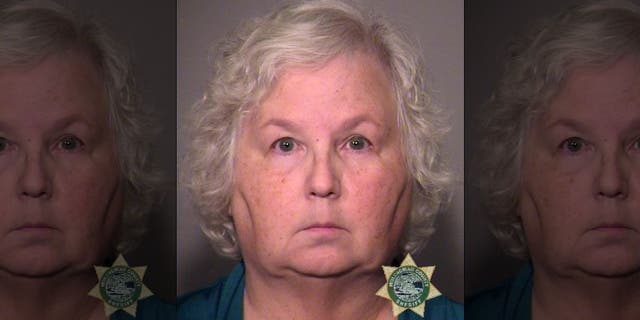 Years before Nancy Crampton-Brophy, 68, allegedly murdered her husband, she reportedly penned an essay titled, "How to Murder Your Husband." 
(Multnomah County Sheriff's Office)
"As a romantic suspense writer, I spend a lot of time thinking about murder and, consequently, about police procedure," she wrote. "After all, if the murder is supposed to set me free, I certainly don't want to spend any time in jail."
'HOW TO MURDER YOUR HUSBAND' AUTHOR NANCY CRAMPTON BROPHY FOUND GUILTY IN REAL-LIFE OREGON MURDER
Security footage from that day of Daniel Brophy's death shows Nancy driving in front of the OCI building at 7:08 a.m., before Daniel arrived. The footage then shows her leaving the OCI building shortly after Daniel's arrival at 7:28 a.m. Daniel's coworker entered the building shortly afterward but did not discover Daniel's body in one of the school's kitchens until 8 a.m.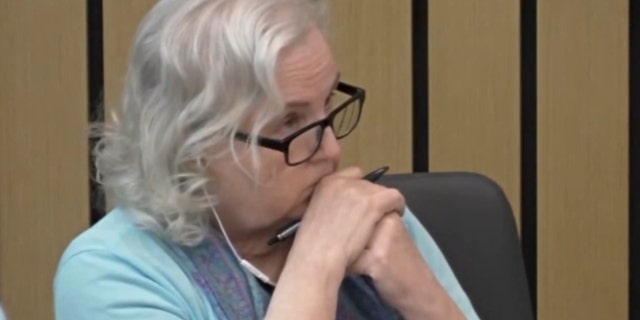 Nancy Crampton Brophy appears in an Oregon courtroom for her murder trial.
(KPTV/Pool)
Detectives interviewed Nancy after Daniel's death, and she allegedly told them that she had been home the morning of June 2 and left only after getting a call from OCI. She also said she had previously bought a 9 mm handgun but never used it.
'HOW TO MURDER YOUR HUSBAND' NOVELIST ACCIDENTALLY CONFESSED TO KILLING REAL-LIFE HUSBAND: PROSECUTOR
Nancy made claims on 10 life insurance policies valued around $1.4 million for which she was the beneficiary following her husband's death, according to FOX 12.
Nancy Crampton-Brophy appears in an Oregon courtroom for her murder trial. She is accused in the 2018 killing her husband,  Daniel Brophy.
(KPTV/Pool)
The Brophys began to struggle financially in 2016, and Nancy began researching ghost guns in 2017. She then spent $15,000 on a ghost gun and parts in 2017, according to FOX 12.
CLICK HERE TO GET THE FOX NEWS APP
Crampron Brophy's other works include "The Wrong Series," including books "The Wrong Cop," "The Wrong Husband," "The Wrong Seal," "The Wrong Lover," "The Wrong Hero" and other titles such as "The Girl Most Likely To."
Lifetime's description for its upcoming movie about the convicted murderer states that "her books featured women protagonists who fantasized about killing their own husbands or fleeing their husbands and faking their own deaths."
Audrey Conklin is a digital reporter for Fox News Digital and FOX Business. Email tips to [email protected] or on Twitter at @audpants.